The 2012 Hugo Award Packet / Catching up here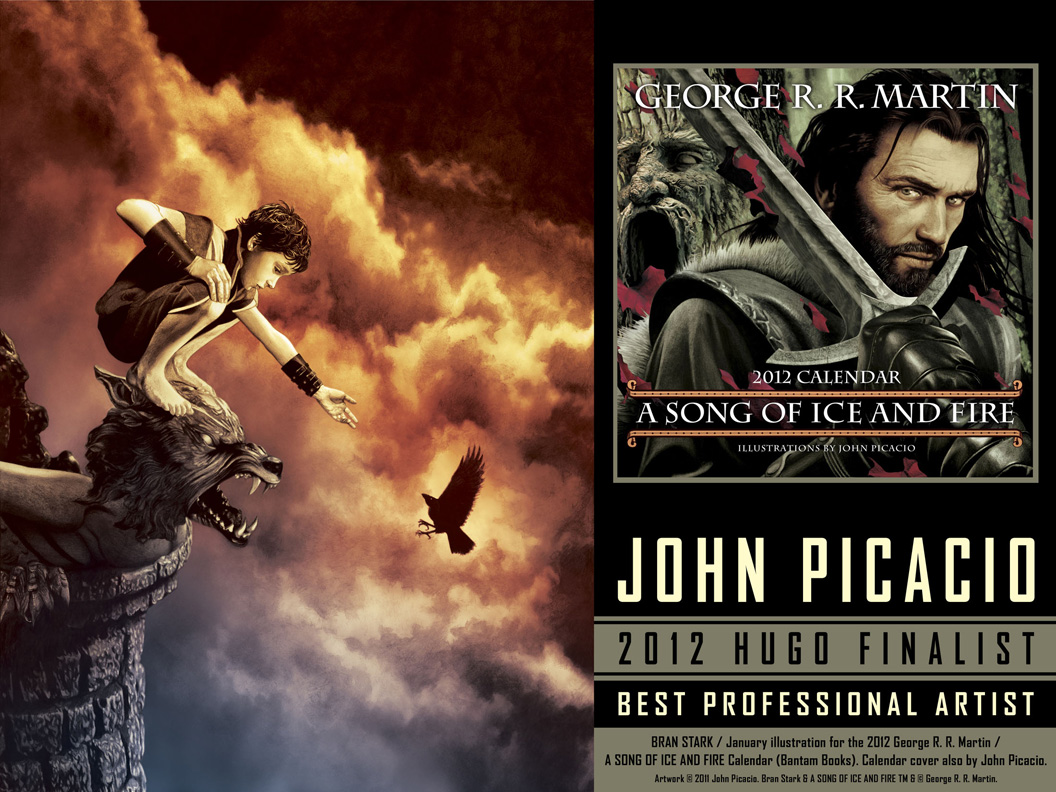 As fast as this last two months has zoomed by, I don't think I ever got time to acknowledge the
2012 Hugo Award nominations
on my blog here.
So let's fix that right now. While I was on the road at Spectrum Live last week, the Chicon 7 admins released the 2012 Hugo Award packet. What is this?
Read more here
, but basically if you're
a supporting or attending member
of this year's Worldcon in Chicago, you can vote and decide the Hugo Award winners. And with that voting right, you get the majority of the nominated novels, stories and works as a downloadable electronic set, at no additional charge after registering for membership.
So yes -- I'm a 2012 finalist in the Best Professional Artist category, along with Stephan Martiniere, Dan Dos Santos, Bob Eggleton, and Michael Komarck. And very proud to be in their company. This is my eighth Hugo nomination, and no, I have not won one of these yet, even though I think some folks assume I have because I've been nominated eight years now. LOL Will this be the year? You folks get to decide. All I do here is work. :) Here's
my body of work for the 2011 year
, including the 2012 George R. R. Martin / A Song of Ice and Fire Calendar.
When the Hugo admins asked the artists to submit a few sample works for the packet, I included four, including the one pictured above -- Bran Stark from the aforementioned ASoIaF Calendar. Since I was traveling when the packet was released last week, I only downloaded my own copy this morning. Looking forward to seeing what my fellow pro artists sent along for their own choices.
If you haven't registered for Worldcon,
now's a great time to do so
, even if you can't attend in Chicago in September.
Here's the complete Hugo Award nominations ballot
. I still need to fill out my own ballot, so I'm grateful that the Hugo packet is finally here!