Chattacon 37 Wrapup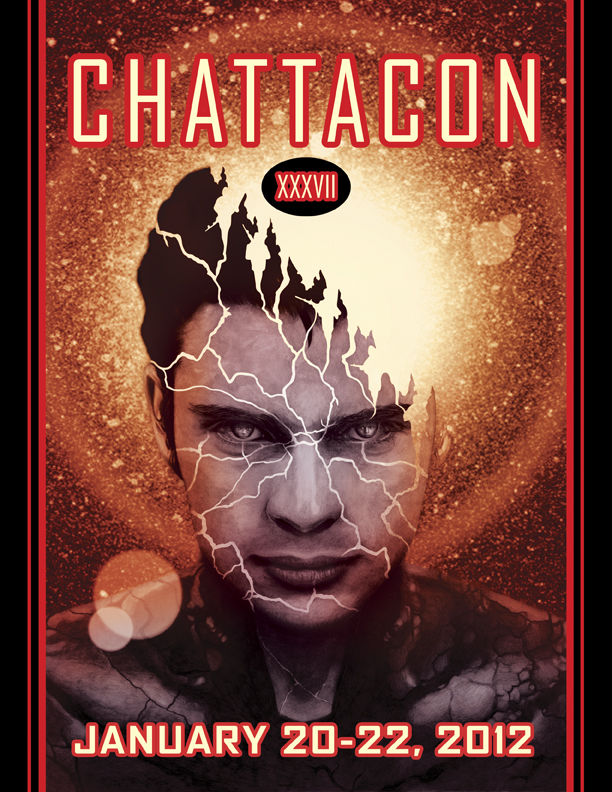 Back from
Chattacon
in Chattanooga, TN this past weekend. Was a Guest of Honor there, along with
Rachel Caine
,
Laura Anne Gilman
,
Mark Van Name
,
Sharon Lee
, and
Steve Miller
. Had a blast with all of them.
Top five things I'll remember from this con:
1.
The Chattanooga Choo-Choo Hotel
: Sf/f conventions and old railway stations are a match made in geek heaven. LOVED this site. Can't imagine a cooler place to have a convention. Was it the most state-of-the-art facility with mega-soundproofing and swank finishouts in every room? No, but sometimes, you have to trade a few things for vintage cool. And in this case, it was hella worth it. Aging train cars and flaming torches lining the route from your hotel room to the Art Show is made of win, every time.
2. The parties: Chattacon loves its cosplay and loves its parties. Saturday night, there was a moment in the Building 3 courtyard that felt like a Piranesi drawing layered with party on all levels. If you don't know who Sean O' Shea is, know this – he throws a very mean party. And the
DeepSouthCon
party on Saturday night was always just right – great people, great drinks, full of energy, and yet never claustrophobic. Good times with Mark Van Name, Jennie Faries, Tara Smith, Tina Worley, Tony Gowell, Toni Weisskopf, Lee Martindale, Grant Cooley, Everette Beach, Brenda Tackett, Paul & Mike Bielaczyc (which I now know how to pronounce: buh-LAH-chik), Andy Hendee, Ann Robards, Lee Sessoms, and more.
3. The people: Thanks to the hard-working Art Show staff – Ann Robards, Christine Chapin, John Chapin, Faelan, and all who busted their tails to make this show happen. Chattacon joins the list of cons that cut Art Show checks to their artists as they check out. Way to go, Ann and company. 'Appreciated. Thanks to the entire con com and staff.
4. Regina Kirby: There's one name I saved for last here. I could mention the first-class way all GoHs were treated, thanks to her. I could mention how she did the work of three con com positions, and then some. I could mention how skillfully she rebooked my return flight home when the first was cancelled (and drove me two hours to Atlanta to do so). All of that is surface detail. The true picture requires a wider vision. If you ever find yourself in a foxhole with enemy fire all around, you'd better have a Regina Kirby with you. She's a warrior who fights for her friends, her causes, her con, and her people. I would fight for her.
5. #1 Highlight of the weekend: a US soldier thanked me for creating the cover artwork of Mark Van Name's NO GOING BACK (releasing from Baen / May 2012). He said the artwork expressed how he and many of his brothers-in-arms feel everyday while battling PTSD, after returning home from war. The truth is he (and they) deserve all of the thanks.
Baen
's Toni Weisskopf gave Chattacon the permission to use the artwork on the front of the program book (see above). I'm glad she did.